Auditing Fair Value [Techniques For Application]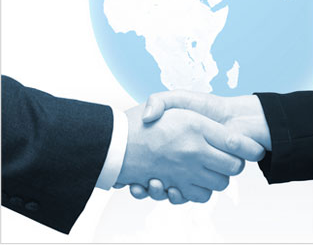 More and more GAAP pronouncements require the use of fair value measurements when presenting and disclosing certain assets, liabilities, and components of equity in the financial statements. Such measurements have become both increasingly complex and yet important for financial statement users. The ASB decided that practitioners needed overall guidance when auditing fair value measurements and disclosures. SAS 101 provides the standards and guidance for auditing fair value measurements in financial statements and the related disclosures.
This post provide a short and simple guidance to help you who need an "easier—to—understand" techniques for application of the fair value audit, adapted from SAS 101. It is not intended to replace the authoritative standard [SAS 101], but to provide a handier tool that help junior auditor on the implementation stage. For more comprehensive resource, you would need to read the original source [SAS 101]. The AICPA developed Auditing Fair Value Measurements and Disclosures: A Toolkit for Auditors. This publication assists auditors by presenting recommendations on applying GAAS to audits of financial statements that recognize fair value measurements under SFAS 141, Business Combinations, SFAS 142, Goodwill and Other Intangible Assts, and SFAS 144, Accounting for the Impairment or Disposal of Long-Lived Assets. The full test of the toolkit can be obtained for free from the AICPA Web site.
 

What is "Fair Value" ? – A Definition by FASB
According to FASB Statement of Financial Accounting Concepts 7, "Using Cash Flow Information and Present Value in Accounting Measurements", the fair value of an asset or liability is the amount at which that asset (liability) could be bought (incurred) or sold (settled) in a current transaction between willing parties, that is, other than in a forced or liquidation sale.
Fair value of an asset, liability, or component of equity may be measured when the item is initially recorded or at a later date when the value of the item changes. GAAP requires that certain items be recorded at fair value, but may provide for different treatments of changes in fair value that occur over time. For example, certain changes in fair value are reflected in net income, while others may be shown as an element of other comprehensive income.
The Nature of Fair Value Measurements
Fair value measurements, other than those with observable market prices, are inherently imprecise because such measurements involve uncertainty and are based on assumptions that may change over time. The auditor is responsible for considering information available to the auditor at the time of the audit and is not responsible for predicting future conditions, transactions, or events that, had they been known at the time of the audit, might affect actions and assumptions underlying fair value measurements and disclosures.
Note: Measuring fair value may be relatively simple for certain assets or liabilities, such as actively traded securities. For other items, fair value measurement may be much more complex and require the use of a valuation method.
Relation to Other Audit Procedures
Other audit procedures may also provide evidence about fair value measurements and disclosures. For example: examining an asset to verify its existence may also provide evidence about the physical condition that would affect its valuation.
Management's Responsibilities for Determining fair Value Measurements
Management is responsible for determining the fair value measurements and disclosures in the financial statements, including:
Establishing the process for determining fair values and disclosures.
Selecting appropriate valuation methods.
Identifying and supporting significant assumptions.
Performing the valuation.
Determining that the presentation and disclosure of the fair value measurements are
in conformity with GAAP.
 

Understanding How Fair Value Is Determined And Assessing Risk
The auditor should consider the following when obtaining an understanding of the entity's process for determining fair values and disclosures:
[1]. General considerations, including:
The role of information technology in the fair value process.
The types of accounts or transactions requiring fair value (e.g., do the accounts consist of routine recurring transactions or unusual transactions?)
Whether the entity uses a service organization.
[2]. Information about management's assumptions, including:
Significant assumptions used to determine fair value,
The process for developing and applying assumptions and monitoring changes in them, and;
The documentation supporting the assumptions.
[3]. Information about controls over:
The process for determining fair values, including data controls and whether duties are segregated between personnel responsible for committing the entity to the underlying transactions and those responsible for making the valuation.
The ability to change controls and security procedures for valuation models and the associated information systems.
Consistency, timeliness, and reliability of the data for valuation models.
[4]. Information about the personnel involved, including:
The expertise and experience of the personnel making the fair value measurements.
Whether a specialist is used.
Note: The auditor should consider whether management used available market information in developing assumptions.
Testing The Entity's Fair Value Measurements And Disclosures
Complex fair value measurements normally tend to be more uncertain, resulting from:
A longer forecast period.
More significant and complex assumptions.
Greater subjectivity in the assumptions and factors used in the process.
Greater uncertainty as to future events underlying the assumptions used.
Less or no objective data when highly subjective factors are used.
Examples of considerations when developing auditing procedures, include:
Fair value measurements may be made at a date other than the required financial statement reporting date. When this happens, the auditor obtains evidence that management has accounted for any changes affecting the measurements that occur between the measurement and reporting dates.
If collateral is a factor when measuring fair value, the auditor obtains sufficient competent audit evidence regarding the existence, value, rights, and access to or transferability of the collateral. The auditor should consider whether all appropriate liens have been filed and whether the collateral has been appropriately disclosed.
The auditor considers whether additional procedures are needed to obtain sufficient competent audit evidence about the appropriateness of a fair value measurement, such as physically inspecting an asset to verify the current physical condition and the effect on fair value.
Tests of Significant Assumptions
When evaluating significant assumptions used by management, the auditor considers the following:
Assumptions will vary depending upon the characteristics of the item valued and the valuation method used.
Assumptions will be supported by different types of internal and external evidence, and the auditor evaluates the source and reliability of such evidence.
Because assumptions are often interdependent, assumptions should be evaluated individually and as a whole. Auditors should be alert to the fact that an assumption can appear reasonable when considered individually but not when considered along with other assumptions.
The valuation may be sensitive to changes in significant assumptions, such as market conditions. If necessary, the auditor encourages management to use sensitivity analysis or other techniques to identify sensitive assumptions. If management does not do so, the auditor should consider whether to employ such techniques.
If assumptions are based on historical information, whether that basis is justified.
 
Assumptions should be realistic and consistent with:
The overall economic climate, the economic climate of the industry, the entity's own economic circumstances, and market information.
The entity's plans.
Prior period assumptions if still appropriate, and any applicable past experience.
Risk related to cash flows, including possible variations in the amount and timing of cash flows and the effect on the discount rate, if applicable.
The extent to which management relies on historical financial information and whether such reliance is appropriate.
Any other financial statement matters, such as assumptions used for other types of accounting estimates.
Note: The auditor may also compare fair value measurements from prior periods to help evaluate the reliability of the entity's process for making such measurements. If variances from prior period measurements exist, the auditor considers whether they result from changes in market or economic circumstances.
Testing the Valuation Model
The auditor does not function as an appraiser and does not substitute his or her judgment for management's when evaluating valuation models. Instead, the auditor should review the model and determine whether:
The assumptions are reasonable.
The model is appropriate for that entity.
Note: SAS 101 notes that an example of where a method might not be appropriate is the use of discounted cash flows by a start-up entity for valuing an equity investment if there is no current revenue stream on which to base future forecasts of earnings or cash flows.
Are you looking for easy accounting tutorial? Established since 2007, Accounting-Financial-Tax.com hosts more than 1300 articles (still growing), and has helped millions accounting student, teacher, junior accountants and small business owners, worldwide.