Goodwill Impairment Charges Decline 41 Percents Nationwide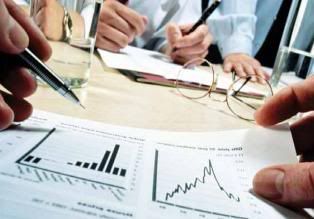 Total goodwill impairment charges continued to fall sharply across a number of industries throughout 2010, and the number of companies recording goodwill impairment charges dropped by 41 percent, according to a new study by KPMG.
What Is Goodwill?
Goodwill is a residual intangible asset that arises from business acquisitions where the amount paid for the company exceeds the fair value of the identifiable net assets of that company.
According to FASB's Accounting Standard Codification (ASC) topic 350, "Intangibles—Goodwill and Others", goodwill is not amortized but it is tested for impairment at the reporting unit level at least annually, instead. And, impairment exists when a reporting unit's goodwill carrying amount exceeds its fair value.
Annual Goodwill Impairment Trend
A report just issued by KPMG who analyzes goodwill impairment for public companies from January 2005 through December 2010.
Based on financial information from 1,879 U.S.-based publicly traded companies, goodwill impairment continued its decline to approximately $39 billion in 2010, down from $92 billion in 2009, a drop of almost 60 percent. In addition, the number of companies recording goodwill impairment fell from 217 to 129, accounting for only 7 percent of companies studied in 2010 compared to approximately 12 percent in 2009.
Goodwill Impairment Charge Decline across Industry
The study found that in 2010 the hardest-hit industries in terms of actual dollar impairment charges taken were diversified financials, accounting for almost 36 percent of the total $39 billion in goodwill impairment charges, followed by telecommunication services and energy, accounting for 12 percent and 10 percent, respectively.
Technology hardware and equipment companies registered the highest goodwill impairment charges in KPMG's 2009 study—almost 23 percent of the $92 billion in goodwill impairment charges. In 2010, technology hardware and equipment companies represented less than 1 percent of total impairment charges. Overall, goodwill charges for the technology hardware and equipment companies decreased by more than 95 percent in 2010. Likewise, goodwill charges for the materials, capital goods, and energy industries also decreased significantly from 2009 to 2010.
The automotive and automotive component industry, as well as the retail industry, saw the greatest percentage declines in goodwill impairment charges, with no companies in either of these industries in the study taking a goodwill impairment charge in 2010. Of particular note, due to the generally lower charges taken across all industries, the median goodwill impairment charge decreased from $97 million in 2009 to $27 million in 2010, a drop of approximately 72 percent. (Source: KPMG Institute)
Are you looking for easy accounting tutorial? Established since 2007, Accounting-Financial-Tax.com hosts more than 1300 articles (still growing), and has helped millions accounting student, teacher, junior accountants and small business owners, worldwide.