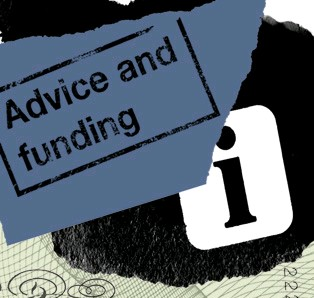 Money does indeed make the world go 'round. True, today, fund is not available for every type of business. But, in fact, definitely, there is still funds floating around that the money managers are having a hard time; it seems there's more fund available than great deals to invest in! So, if you're looking for money to finance a new venture, to support your current business's growth, or to develop new products, the problem isn't finding money; it's coming up with a compelling reason for why the money managers should invest in your company. In other words, how do you tap into that money so your company can start growing?
The market for deals involving private equity (an investment in a company in exchange for an ownership interest) is quite simply overheated and highly competitive. In fact, the whole picture has flipped upside-down — at one time, entrepreneurs fought to stand out from the crowd of eager companies seeking funding; now the private-equity firms are battling to get ahead of the pack so they can secure deals to keep their investors happy.
You can't find money for any idea. Investors aren't stupid. A company that presents a great investment opportunity will get courted by the biggest of the big. If your company doesn't have the potential to scale and tap a very large market; if you don't have a "secret sauce" to keep competitors at bay; and if you don't have a management team that knows how to grow a company, you're out of luck. You need to go back to the drawing board and build something compelling that will get investors excited enough to invest. Not to worry though. This post helps you determine your company's financial needs and explains how you can get your hands on some of the money available in the marketplace to fund your company. Follow on…
 

Setting Up Your Funding Plan
The term "plan" rears its ugly head when you start to figure out your financial needs. To successfully raise money for your business, you need to have a plan — as well as a backup plan and probably even a backup-backup plan in today's business environment, because today, your chances of getting it right the first time (or two) are very slim. The goal is a funding plan that will guide your search and help you make wise financial decisions.
A funding plan is really quite simple. It has four steps:
Step-1

. Carefully determine exactly what your company needs to reach your goals. You have to plan for several stages of growth and financing. Initially, you want to have enough cash to launch the business and survive until the company is generating enough revenues to cover expenses. Beyond that, you'll establish some milestones such as multiple customer segments, multiple products, and so forth.

Step-2

. Target your potential sources for each stage of financing. Based on the needs you calculate for each stage, you can decide what kind of money you need and who could potentially be the supplier. Recognize that some first-round money sources will want to be paid back or cashed out (get their investments back, in other words) before the next round of financing, so make sure that you plan for it.

Step-3

. With the multi-stage plan defined, look at the various tasks you have to undertake to achieve your financing goals and get started before you need the money. Raising money takes time, so you shouldn't wait until you need it, when it will be too late. For example, if you need private investors (called angels) for your second-round financing, you must start networking now. Angels don't just drop from the heavens when you need them. It takes time to build a business relationship so that you feel comfortable approaching the person about your financing needs and the person feels comfortable listening.

Step-4

. Keep tabs on your progress against the timeline you set. If you're significantly off from your projections, you may need to re-evaluate your plan. Perhaps you were a bit too aggressive in your expectations. Keep in mind that you're in a hurry; investors aren't, so allow for some slack in your overall plan.
Your Company Life Cycle and The Needs for Funds
As you can see from the funding plan, the kind of money you need to raise and the sources you need to consider depend on where you are in the life cycle of your company. Every business goes through several stages, each with different financial requirements.
The following list explains the three stages of financial need:
The first stage

: This stage covers the period of time from the conception of the product/service through early start-up. This is where the business concept is tested to make sure that customers want what you're offering.

The second stage

: This stage takes over when the concept is proven and your company is ready to grow to the next level — by entering a new market, introducing new products, or developing multiple locations.

The third stage

: You reach the third stage when your company is looking for a liquidity event so investors can cash out, or you want to acquire another company or be acquired by another company.
You should know that high-technology and Internet companies often compress these three stages into very short time frames — sometimes months, and possibly even skipping the first stage altogether. What this illustrates is that to assess your financial needs, you need to understand the nature of the industry in which you're operating, the type of business you have, and your attractiveness as a company to the capital markets.
Each of these stages has different requirements and accomplishes different goals, which I am going to cover on the next two pages. Use the page navigation below:
Are you looking for easy accounting tutorial? Established since 2007, Accounting-Financial-Tax.com hosts more than 1300 articles (still growing), and has helped millions accounting student, teacher, junior accountants and small business owners, worldwide.