2010 Accounting Jobs Outlook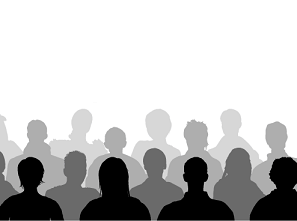 This year has been extremely rough: New college graduates had 40% fewer job prospects, a new report shows. And the outlook for 2010, while better, is still not very promising. Jobs for graduates with bachelor's degrees, which account for most new graduate hires, will drop nearly 1% next year, according to Michigan State University's survey on recruiting trends. Overall, hiring of grads with any degree will decline by 2% compared to 2009, as it is mentioned by CNN Money on a general headline titled "Job outlook for 2010 grads: Still Stinks" last month.
What is job outlook for accounting area specifically? I found at least 2 interesting surveys result and predictions. Each offers its own explanation of what's to come in regards to salaries in finance and the public and private accounting arenas, which are outlined in this post. Read on…
Accountants expecting noticeable increases in their salaries next year shouldn't get their hopes up, at least according to Robert Half International who released their annual salary guides in an effort to help accounting firms and companies manage compensation in a competitive market. It anticipates salary increases of roughly 2 percent for the upcoming year for everyone in all positions across large, midsized and small accounting firms.
Ajilon Professional Staffing, which publishes trends and predictions on the economic climate, collected results from the Institute of Management Accountants and American Workplace Insights surveys. Those polls surveyed more than 500 accounting and finance execs and 1,000 business leaders in other industries:
Fifty-nine percent of those polled said that financial analysis, budgeting and forecasting due to the recession would create additional job opportunities for the accounting and finance profession.
Fifty-eight percent said that IFRS would provide new jobs and 21 percent pointed to XBRL – the Extensible Business Reporting Language – as an area that would open up more positions.
But in other hand, Ajilon predicted that in the accounting, financial and tax areas, salaries will decline 0.85 percent next year, while chief financial officers and treasurers will have it tougher. Their salaries are expected to drop 7.7 percent compared to 2009.
Ajilon displays its survey results by firm size (large firms reflect more than $250 million in sales, midsized firms earn $25 to $250 million, and small firms generate up to $25 million in sales) and by seven regions in the U.S. and Canada. Partners, according to Ajilon, will experience a 6 percent decrease in salary for 2010. Staff accountants, however, or those in the job for up to one year, surprisingly, can hope for an increase, though slight, of 2 percent.
On a somewhat brighter note, when it comes to employee motivation, it's not always about the money. According to Robert Half, the primary reason that people leave their jobs is unhappiness with management, followed by limited opportunity for advancement. Compensation ranked third, along with a lack of recognition.
Better news for tax men. Robert Half International  predicts the tax positions and skill sets are probably the most in demand in terms of clients hoping to achieve cost saving through management of their taxes. The positions that can anticipate the highest salary increase at all size firms, according to Robert Half, are tax directors and senior managers, which will realize a 1.6 percent boost. On the audit side, directors and seniors can expect less than a 0.1 percent increase. The outlook is bleaker for those just starting their career. On the tax side, according to Robert Half, the salaries of those who have up to one year of experience in the tax area will likely stay below a 0.5 percent increase. And for those in that ranking in the area of auditing, there is no expected increase in firms – regardless of size.
While those who are proficient in tax work are sought after, professionals with experience that also includes credit and collections, cash management, compliance, and financial and business analysis are more likely to vault to the front of the recruiting line – and accountants and CPAs are in a better situation than most.
The U.S. Department of Labor's Bureau of Labor Statistics' Occupational Outlook Handbook predicts: employment for a number of accounting and finance specialties will rise as fast or faster than the average for all occupations in the coming years.
Aside from the CPA credential, which is highly valued in the job market, people who are especially in demand now possess technical expertise and global experience – such as with International Financial Reporting Standards. Those who also offer skill and knowledge in enterprise resource planning and financial reporting tools to analyze data are considered highly attractive job candidates, as well.
Are you looking for easy accounting tutorial? Established since 2007, Accounting-Financial-Tax.com hosts more than 1300 articles (still growing), and has helped millions accounting student, teacher, junior accountants and small business owners, worldwide.