CPA Exam Strategy: To Wait or Move on to the Next Section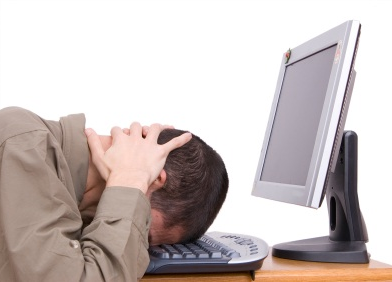 So, you just completed A CPA exam section? Congratulation, you survived the testing experience, and now you must wonder whether to wait or move on to the next section. It is true that it is foolish to hurry to complete all four sections just to say that you completed all four sections of the CPA exam in one testing window. There is a big difference between the word "completed" and the word "passed". Candidates are going for the passing score. One must develop a plan and execute the plan with determination, as I am going to discuss in this post.
Before the computer-based Test [CBT] launched, I heard that CPA candidates often take all four sections within one testing window. Their one simple reason is: "To get it over with".  This statement amazes. Completion of the exam is the final goal, but there really is a big difference between getting it over with and passing the exam. What's the hurry? I would suggest to never hurry just to say it's over. If you did not take the time to plan, study, and practice exam questions, you may find yourself sitting for the same exam section a second or third time. A wiser strategy is to proceed along the CPA journey at a pace that gives you enough time to study and pass each section upon the first attempt. In the long run, this is a far more effective and efficient plan. The cost of testing alone should serve as a reminder that it is wiser to move forward with a well-designed plan. After each exam section, take stock of what you have completed, how you feel, and what you think you are capable of doing next.
While flexibility is one of the greatest benefits to the computer-based test [CBT], it also can be one of the greatest problems. Don't let scheduling an exam become a problem for you. One would need to establish a plan to complete all four sections and stick to the plan. Don't procrastinate. You must allow for the possibility that you might fail a section or two upon the first attempt.
To Wait For Feedback OR to Move On to Next CPA Exam Section
What type of feedback do candidates receive about their exam performance? Do not expect to receive a detailed listing of how many questions you answered correctly and incorrectly. The feedback are very general, related to the AICPA content specification outlines. 
The type of feedback is of some value and might help you regroup should you find out that you failed a section. However, it is not of value to you when trying to decide whether you should move on to the next section or not. You must move on. You don't have time to waste. Why?
Think about how quickly those months will fly by. For example, let's say you took the AUDIT exam on April 5, 2009, you won't receive the AUDIT results until July 15, 2009. If you wait until then to find out whether you passed, almost three and one-half months of the total eighteen months will have gone by. By that time the candidate is well into the next testing window and has only six weeks to schedule, study, and sit for another exam section. You can't afford to waste time like this.
If you have just completed one section, are you ready and able to move on to the next section? Perhaps a work commitment (e.g., busy season) is keeping you from taking the next section. Maybe you feel too burned out to continue.
There are valid reasons for skipping a testing window. Go ahead, take a breather, and wait to see how well you score before you tackle another new subject. It is smart to admit that you require more time to prepare than what you initially thought. You aren't alone. What looks good on paper may not execute well in real life. You might decide to postpone the next section.
It's mature of you to admit that your first plan was overly ambitious. Move on and revise your plan, keeping in mind that testing occurs only in the first two months of each calendar quarter. The third month is closed, which means no tests are administered during that month.
Postpone your schedule only when you are almost 100% sure that you have failed that section and that you will be required to repeat that same section.
Maybe you feel so invigorated that you are eager to move on to the next section. You believe you performed well and you want to keep that momentum going. The CPA exam journey is your journey. However, you would consider these: 
Design a plan that works for you. Don't risk running out of time. It's a personal decision; you are the one in the test center taking the exam. You are responsible for fulfilling your plan. Do it your way but remember the parameters.
The eighteen-month rule is applied with little or no exceptions. Prepare your exam plan to include enough time to complete all four sections within eighteen months. Don't wait too long; there isn't time to delay.
I strongly suggest that unless you have a valid reason for postponing a section, you should begin preparing for the next section within a few weeks of taking a test.
Stretch the exam-taking process over twelve months. Then you will have two extra testing windows to use if needed. There really isn't time to wait for scores from one section before you begin the next section.
Are you looking for easy accounting tutorial? Established since 2007, Accounting-Financial-Tax.com hosts more than 1300 articles (still growing), and has helped millions accounting student, teacher, junior accountants and small business owners, worldwide.