What Tax Software is Best and Most Popular in 2009?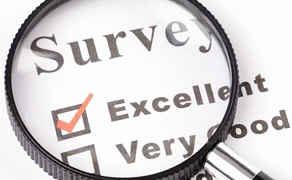 Journal of Accountancy [JofA] October issues has just released 2 hours ago. One among my favorite headline is the tax issue. At this Edition [October 2009] JofA released "2009 Tax Software Survey" conducted by the JofA and The Tax Adviser in June and early July 2009 to 9776 of their readers to determine what they liked and did not like about their tax preparation software.
Disclaimer: "What Tax Software is Best and Most Used in 2009" is never intended to become a promotion or such. Accounting-financial-tax.com and the author have no relationship with the JofA nor the tax adviser, nor with any tax softwares in whatsoever. This is become available here merely in the spirit of valuable information and knowledge sharing for most benefit of our readers. Enjoy!
47.9% of firms with 6 or more tax preparers use "ProSystem fx". While 20.6% of firms with 5 tax preparers or fewer  use "Lacerte". Second most used tax softwares are: "UltraTax CS" [16.4%] and "ProSeries" [15.5%].
From overall product rating; "Drake" rated at 4.44 and "UltraTax CS" rated at 4.44 on a scale of 1.00 to 5.00 where "1.00" means "very bad" and "5.00" means "very good".
You can read the full 2009 tax software survey result and the detailed responses, all categories [most and least popular, technical support, who uses what] for each tax software product along with individual product information [here] or get the PDF file [here].
Are you looking for easy accounting tutorial? Established since 2007, Accounting-Financial-Tax.com hosts more than 1300 articles (still growing), and has helped millions accounting student, teacher, junior accountants and small business owners, worldwide.