Effective Corporate Insurance Procedures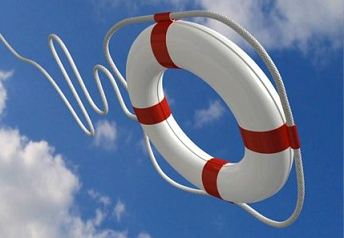 Every company will require some insurance, unless it takes the hazardous approach of self-insuring virtually every risk.  Some well-managed companies have fallen because they did not pay attention to risk. For example, it is difficult to recover from a fire that destroys a data center or production facility, or from the theft of all one's securities and cash. Though rare, these occurrences can be so catastrophic that it is not possible to recover. An otherwise healthy organization is destroyed, throwing many people out of work and eliminating the equity stake of the owners. On a lesser scale and much more common are the lawsuits that nearly every company must face from time to time. These may relate to employee injuries, customer or supplier claims regarding contracts, or perhaps sexual harassment or some form of discrimination. These lawsuits do not normally end a company's existence, but they can cripple it if awards are excessive or the company is not in a solid financial position to begin with.
This post covers the insurance procedures that keep a company away from being seriously injured by these and other types of risk-related problems by purchasing insurance. The types of insurance that a company can buy are also discussed, as well as how to select a broker or underwriter to help service a company's needs. This post also concludes with coverage of how to administer insurance claims, and how to keep the insurance documents and records in the company's file. Enjoy!
Select an Insurance Broker
Purchasing insurance started by selecting a broker who can assist the company in procuring the best possible insurance. The right broker can be of great help in this process, not just in picking the least expensive insurance, but also in selecting the correct types of coverage, determining the financial strength of insurers, post-loss service, and general knowledge of the company's business and of the types of risk that are most likely to occur in that environment. Unfortunately, many companies look for new brokers every few years on the principle that a long-term broker will eventually raise prices and gouge the company. In reality, a long-term relationship should be encouraged, since the broker will gain a greater knowledge of the company's risks as problems occur and claims are received, giving it a valuable insight into company operations that a new broker does not have.
Determine the Types Of Insurance To Be Purchased
Once the broker has been selected, the risk manager can show the preliminary results of the insurance review to the broker, and they can then mutually determine the types of insurance that are needed to supplement the actions already taken internally to mitigate risk. The types of insurance include the following:
Boiler and machinery

. Covers damage to the boilers and machinery, as well as payments for injuries caused by the equipment. Providers of this insurance also review the company's equipment and issue a report recommending safety improvements.

Business interruption

. Allows a company to pay for its continuing expenses and in some cases will pay for all or part of its anticipated profits.

Commercial property

. The minimum "basic form" of this insurance covers losses from fires, explosions, wind storms, hail, vandalism, and other perils. The "broad form," which is an expanded version, covers everything in the basic form plus damage from falling objects, the weight of snow, water damage, and some causes of building collapse. Optional coverage includes an inflation escalator clause, replacement of destroyed structures at the actual replacement cost, and coverage of finished goods at their selling price (instead of at their cost).

Comprehensive auto liability

. This coverage is usually mandatory and requires a minimum level of coverage for bodily injury and property damage.

Comprehensive crime

. Covers property theft, robbery, safe and premises burglary, and employee dishonesty; in the case of employee dishonesty, the company purchases a fidelity bond, which can cover a named individual, a specific position, or all employees. Some policies will also cover ransom payments.

Directors and officers

. Provides liability coverage to corporate managers for actions taken while acting as an officer or director of the corporation.

General liability

. Covers claims involving accidents on company premises, as well as by its products, services, agents, or contractors. An umbrella policy usually applies to liability insurance and provides extra coverage after the primary coverage is exhausted. An umbrella policy has few exclusions.

Group life, health, and disability

. There are several types of life insurance, split dollar life insurance covers an employee, and its cost is split between the company and the employee,  key person insurance  covers the financial loss to the company in case an employee dies, and a  cross-purchase plan  allows the co-owners of a business to buy out the share of an owner who dies. Health insurance typically covers the areas of hospital, medical, surgical, and dental expenses. Disability insurance provides income to an individual who cannot work due to an injury or illness. The disability insurance category is subdivided into short-term disability  (payments made while someone is recovering his or her health following an injury or illness) and  long-term disability  (continuing payments with no anticipation of a return to work).

Inland marine

. Covers company property that is being transported. Examples of covered items include trade show displays and finished goods being shipped.

Ocean marine and air cargo

. Covers the transporting vehicle (including loss of income due to loss of the vehicle), liability claims against the vehicle's owner or operator, and the cargo.

Worker's compensation

. Provides medical and disability coverage to workers who are injured while performing duties related to their jobs. The insurance is mandatory, the employer pays all costs, and no legal recourse is permitted against the employer. There are wide variations in each state's coverage of workers' compensation, including levels of compensation, types of occupations that are not considered, and the allowability of negligence lawsuits.
These steps allow a risk manager to determine the types and potential severity of a company's risks, as well as how to reduce those risks, either through internal changes or by purchasing various types of insurance coverage.
Next, let's discuss types of insurance available for your company. Read on…
Types Of Insurance Companies
There are several types of insurance companies. Each one may serve a company's insurance needs very well, but there are significant differences between them that a company should be aware of before purchasing an insurance contract. The types of insurance companies include:
Captive insurance company

. This is a stock insurance company that is formed to underwrite the risks of its parent company or in some cases a sponsoring group or association.

Lloyds of London

. This is an underwriter operating under the special authority of the English Parliament. It may write insurance coverage of a nature that other insurance companies will not underwrite, usually because of high risks or special needs not covered by a standard insurance form. It also provides the usual types of insurance coverage.

Mutual

. This is a company in which each policyholder is an owner, and where earnings are distributed as dividends. If a net loss results, policyholders may be subject to extra assessments. In most cases, however, non-assessable policies are issued.

Reciprocal organization

. This is an association of insured companies that is independently operated by a manager. Advance deposits are made, against which are charged the proportionate costs of operations.

Stock company

. This is an insurance company that behaves like a normal corporation—earnings not retained in the business are distributed to shareholders as dividends and not to policyholders.
Another way to categorize insurance companies is by the type of service offered. For example:
A "mono-line company" provides only one type of insurance coverage
A "multiple-line  company" provides more than one kind of insurance.
A "financial services company" provides not only insurance but also financial services to customers.
A company can also use self-insurance when it deliberately plans to cover losses from its own resources rather than through those of an insurer. It can be appropriate in any of the following cases:
When the administrative loss of using an insurer exceeds the amount of the loss.
When a company has sufficient excess resources available to cover even the largest claim.
When excessive premium payments are the only alternative.
When insurance is not available at any price.
A form of partial self-insurance is to use large deductibles on insurance policies, so that a company pays for all but the very largest claims.
Finally, a company can create a captive insurer that provides insurance to the parent company. Captive insurers can provide coverage that is tailored to the parent organization, and can provide less dependence on the vagaries of the commercial insurance market.
A variation on the captive insurer concept is a fronting program, in which a parent company buys insurance from an independent insurance company, which then reinsures the exposure with a captive of the parent company. This technique is used to avoid licensing the captive insurer in every state where the parent company does business, though the captive insurer must still be authorized to accept reinsurance. Fronting also allows the parent company to obtain local service from the independent insurance company while shifting the exposure to the captive company.
No matter what form the self-insurance may take, the risk manager should work with the controller to determine the amount of loss reserves to set aside to pay for claims as they arise.
In some U.S. states, a company can become a self-insurer for worker's compensation. To do this, a company must qualify under state law as a self-insurer, purchase umbrella coverage to guard against catastrophic claims, post a surety bond, and create a claims administration department to handle claims. The advantages of doing this are lower costs (by eliminating the insurer's profit) and better cash flow (because there are no up-front insurance payments). The disadvantages of this approach are extra administrative costs as well as the cost of qualifying the company in each state in which the company operates.
These are some of the variations that a company can consider when purchasing insurance, either through a third party or a controlled subsidiary, or by providing its own coverage.
How to Administer Settlement of Insurance Claims [without fail]
Some insurance companies take an extremely long time to respond to claims, and may reject them if they are not reported in a specific format. To avoid these problems, thereby receiving the full amount of claims as quickly as possible, the risk manager must implement a strict claims administration process, as described in this section.
The risk manager should assemble a summary of information to review whenever a claim is filed. By having this information in one place, the risk manager avoids missing any steps that might interfere with the prompt settlement of a claim. The summary should include:
Instructions for itemizing damaged items

. Be sure to compile a complete list of all damaged items, including their inventory values, estimates, appraisals, and replacement costs. This assists the claims adjusters in determining the price they will pay to compensate for any claims.

Claims representatives

. There should be a list of the names, addresses, and phone numbers of the claims adjusters who handle each line of insurance. This usually requires a fair amount of updating, since there may be a number of changes to this information every year, especially if a company uses a large number of insurance companies for its various types of risk coverage.

Key internal personnel

. Company policy may require that the risk manager notify internal personnel if claims have been filed or payments received on those claims. For example, the accountant may want to know if payment for a large claim has been received, so that an entry can be made in the accounting records.

Underlying problems

. The risk manager should have a standard group of follow-up steps to review whenever a claim occurs, so that there is a clear understanding of why a claim occurred, as well as how the underlying problem that caused the claim can be avoided in the future. Without these instructions, it is possible that a company will repeat the problem over and over again, resulting in many claims and a vastly increased insurance premium.

Instructions for safeguarding damaged items

. If material has been damaged, it is the responsibility of the company to ensure that it is not damaged further, which would result in a larger claim. For example, a company must protect the materials in a warehouse from further damage as soon as it discovers that the roof has leaked and destroyed some items. If it does not take this action, the insurer can rightly claim that it will only pay for the damage that occurred up to the point when the company could have taken corrective action.
The above information is necessary for the filing of every insurance claim. In addition, there are two steps related to claims administration that the risk manager should attend to on an ongoing basis:
[1]. Accounting techniques. The risk manager should work with the accountant to develop a standard set of accounting entries that are used for insurance claims as well as to summarize the cost of risk management. These relate to accumulating cost information for each claim, so that the risk manager can easily summarize the appropriate information related to each claim and use it to file for reimbursement. This information should include the costs of claims preparation, security and property protection, cleanup, repair costs, property identification, and storage costs.
[2]. Audit program. No matter how good the procedures may be for the claims administration process, it is common for the claims administration staff to forget or sidestep some procedures. This is especially common when there is frequent employee turnover in this area, with poor training of the replacement staff. To identify procedural problems, it is useful to conduct a periodic review of the claims administration process. To ensure consistency in this audit, there should be a standard audit program that forms the minimum set of audit instructions (to be expanded upon as needed) for use in conducting each audit.
It can be cost effective to have some claims administered by outside service companies, quite often by the insurance carrier itself. Usually high-volume, low-cost-per-unit items such as medical claims are in this category. When outside services are used, the accountant must establish with the provider the controls to be followed and the reports to be prepared. Periodic audits of the outside claims processing operation should be made by the company to ensure that claims are being handled in a controlled and effective manner.
Corporate Insurance Record Keeping
Insurance record keeping is vital to ascertain that adequate insurance coverage has been obtained and is being administered properly. The primary risks that this record keeping avoids are inadvertently dropping insurance through lack of renewal and having inadequate insurance given a company's actual claims record.
The layout of insurance records described in this section helps a company to avoid these problems.
There are several main categories of insurance records:
The first section identifies each policy

. The next section is a tickler file that lists key due dates for each policy. This is useful for ensuring that all policy payments are made on time, so that they do not lapse.

The next section is the activity file

, which describes the claim history and open claims for each policy.

Finally, there is the value file

, which itemizes the insurable values covered by each policy. The activity and value files are needed to determine the size of claims or the value being covered, so the risk manager can see if each policy provides a sufficient amount of coverage.
When properly maintained, these files give the risk manager a basis for sound management of his or her function. The contents of each type of file are:
Identification file. Lists key information on each policy:
Abstract of coverage, showing exclusions
Broker
Effective dates
Insurer
Policy number
Rates, premiums, and refunds
Type of insurance coverage
Tickler file. Lists key dates for each policy:
Inspection dates
Policy expiration date
Premium payment dates
Reporting dates
Activity file. Describes the claim history and open claims for each policy:
Historical comparison of premiums to losses
History file on closed claims
Reserves established
Status of each claim
Support and documentation of each claim
Value file. Itemizes the insurable values covered by each policy:
Detail of actual cash value of each item covered by a policy
Detail of replacement cost of each item covered by a policy
Summary of insurable values listed on each policy
Are you looking for easy accounting tutorial? Established since 2007, Accounting-Financial-Tax.com hosts more than 1300 articles (still growing), and has helped millions accounting student, teacher, junior accountants and small business owners, worldwide.