Payroll Tips: Track Time with GPS Enabled Mobile Phones
When employees are occupied with off-site service jobs, such as: off-site auditing, copier repair, security monitoring, or landscaping work, it is quite difficult to track the exact amount of time they spend on each job. Instead, they tend to wait until they are back in the office and then jot down their billable time from memory. If they are paid based on their billable hours, this introduces a great deal of uncertainty into the determination of their payroll hours. The use of a web-based timekeeping system is not a good solution, since it requires Web access and a computer, which are not always available to this type of employee.
Solution: Incorporate a timekeeping system into a GPS-enabled cell phone.
Under this approach, a company acquires a cell phone associated a GPS enabled cellular provider who provide service contract for each employee, and then signs up for the work tracker service (i.e.: www.worktrack.com). For a small monthly fee, this service allows employees to punch their job start and stop times directly into the phone, which transmits this information as a text message that the payroll staff can access through a simple web browser. There is no other hardware or software required, since the text messages are sent to worktrack, which handles the reformatting of the resulting data for access through the web.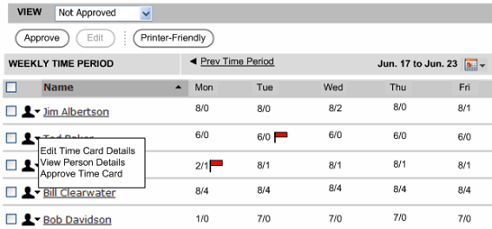 The system also allows the payroll staff to download standard time reports, as well as track employee locations on a map (which is useful for determining which people to send to another customer location). The system can also be used to push text messaging information back to users through the cell phones.
By using this approach, employees no longer have to manually complete timesheets, while the payroll staff can summarize payroll data more rapidly and the billing staff can issue invoices to customers within minutes of a job being completed in the field.
Are you looking for easy accounting tutorial? Established since 2007, Accounting-Financial-Tax.com hosts more than 1300 articles (still growing), and has helped millions accounting student, teacher, junior accountants and small business owners, worldwide.