Overpayment Notice – Request To Submit Reimbursement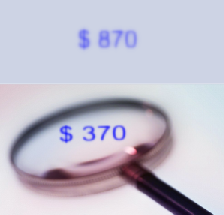 Accounting mistakes happen but when they happen, they need to be addressed promptly before they become a dead issue. If you or someone from your company has overpaid a vendor, it is best to address the problem by asking for a reimbursement in writing.
Format: Simple format for letters and memos, Typed/word-processed, Business or personal letterhead.
Style/Tone/Voice: Can be informal or formal. Active tone or voice.
Structure:
Describe the error.
Explain what you're going to do or what you want the vendor to do.
Close on an upbeat note.
Handy Phrases: Accidentally overpaid you; I've found a mistake in; Please contact our billing department; Please acknowledge and correct the error; I appreciate your time to resolve this; Send me a check for the additional amount; Call if there are further problems; Thanks for your understanding.
Overpayment Notice Letter Example:
Dear Isaac,

As I reviewed my payments for this past month, I realized that I wrote the wrong amount on the check I sent to cover my July charges. I paid $870 for a billing of $370. Rather than crediting my account, please refund the $500 as soon as possible. If you have any questions, please call me at 021-8888-8989.

Thank you for your prompt attention to this matter.

Sincerely,
Irene Wong
Tips for Writing Overpayment Notices – Request To Submit Reimbursement
Send overpayment notices promptly. The longer you delay, the less likely you are to get money back.
Explain why the overpayment was made. Did you pay the same invoice by accident twice? Or did the vendor double bill you accidentally? Did a bill paid in over-amounted?
Let the reader know you consider this a serious matter and expect prompt action.
Are you looking for easy accounting tutorial? Established since 2007, Accounting-Financial-Tax.com hosts more than 1300 articles (still growing), and has helped millions accounting student, teacher, junior accountants and small business owners, worldwide.