Accounting Writting Skill: Letter example To Vendor – Part 1
In accounting and financial, often we only communicate with vendors — those people whose products or services we need to run our own business or to help us in our personal lives — when we have a need. We write to them to place an order, issue a complaint, or make a payment.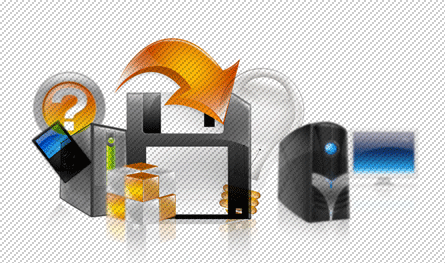 In fact, by limiting our communications, we're missing an opportunity to build valuable relationships with people who can be a great help to us. Being on a vendor's 'A' list can be a plus if you have an emergency, need a price break, or want to be a person the vendor refers other business to (if applicable). Communicating with vendors may not seem like such an important topic if you don't own a business, but don't skip this chapter yet. Communicating professionally may help you get answers and better customer service from large corporations that are sometimes hard nuts to crack.
Likewise, it can help establish good relationships with local vendors. Contractors and service providers are more likely to go out of their way for someone who can eloquently respond to references.
If you're like most people, you pay a lot of attention to how you communicate with customers and prospects. You pay a modest amount of attention to how you communicate with your employees. And you pay virtually no attention to how you communicate with vendors. Until recently, vendors occupied the bottom rung of the "communications totem pole." After all, they work for you. You pay them. You are the customer. And, it's a buyer's market.
It's only in the last decade, with the relatively new concepts of strategic partnerships and supply chain management, that businesspeople are paying closer attention to how they deal with and treat vendors. And that makes good business sense.
The performance of your vendors affects your own performance and ability to deliver quality products to your customers on time. By managing vendor relationships through effective communication, you can increase the value their products and services bring to your organization, while motivating them to always give their best when servicing your account.
Letters Requesting Information
Letters, faxes, and e-mails are all effective ways to keep in touch with vendors when requesting information about pricing and availability, not only because it makes good, sense to do so, but because you often have to relay lots of details — including sometimes complicated alpha-numerical sequences (e.g., my fax machine is a KX-FHD331 and the refill cartridge is KX-FA93). The following samples show you how to request a wholesale price list or additional information, inquire about product or service availability, and ask for quotes and estimates.
Request For Wholesale Price Lists
Format: Typed/word-processed, business or personal letterhead.
Style/Tone/Voice: Can be either informal or formal, active tone or voice.
Structure: Request information, be specific as possible about product lines or specific models, (2) Explain who you are, (3) Close with a friendly expression of a desire to work together.
Handy Phrases: We are interested in your product; Please send information; We look forward to working with you; It would be a privilege to partner with you.
Example:
July 24, 2008

Dear Andy:

Your advertisement in the June issue of [name of magazine/paper] is of great interest to us. We would like to know more about the products your firm offers and would appreciate receiving your wholesale price list and information regarding terms, ordering policy, and discounts on volume purchases.

It is our desire to offer our customers the widest selection possible of [type of product]. Since we are always interested in new products that fall within that area, we request that you send us information.

We look forward to your prompt response. Thank you.

Very truly yours,
Tips for Making Wholesale Price List Requests
Let the vendor know where you learned about his company and products or services.
Ask for a current price list.
Inquire about terms and conditions. Will they let you buy on a bill-me basis or consignment? What is the return policy for unsold or unused goods?
Request For Additional Information
Whether they are brochures, catalogs, or data sheets, rarely does the initial inquiry fulfillment material sent by the vendor answer every conceivable question a prospect may have before making a purchase decision. Therefore you will probably request additional information or answers to your specific questions by phone, mail, or e-mail.
Format: Simple format for letters and memos, typed/word-processed, business or personal letterhead.
Style/Tone/Voice: Can be informal or formal, active tone or voice.
Structure: (1) Ask for the information you want. If applicable, explain how you learned about the product/service, (2) If applicable, explain why you are interested in more information, (3) Give your contact information, (4) Thank vendor and state that you look forward to receiving the additional material.
Handy Phrases: Please provide a list; catalog and pricing list; Could you please provide; I have some questions about; Need the information by; Need to make a decision by; Please notify me about; Please send it to the following address; We'd appreciate receiving.
Example:
July 24, 2008

Dear Ms. Wong:

On July 15, we requested information on your chocolates, and your brochure was delivered to our office on July 20.

Thank you for the manner in which you expedited this information to us. You are to be commended.

We do have one question regarding your new selection. What is the minimum purchase order for the truffles? I will be looking forward to your response.

Very truly yours,
Tips for Requesting Additional Information
Tell the vendor that you previously made an inquiry and that you have some follow-up questions.
Remind them of what they already sent you (e.g., their brochure) so they do not merely send you the same thing again.
List the questions you want answered and the additional information you ant them to provide.
Requests For Product Availability Information
There are lots of reasons why you may be contacting a manufacturer. You may be trying to buy directly from the manufacturer to save money or inquiring to see if a particular item is still being produced. Here are some samples to follow.
Format: Simple format for letters and memos, typed/ word-processed, business or personal letterhead.
Style/Tone/Voice: Can be informal or formal, active tone or voice.
Structure: (1) Explain what product you are trying to locate, (1a) Give as much detail as possible (where you read/heard about it, model number, sizing), (2) Ask to be contacted regarding availability, state specific date if necessary, (3) Request ordering information, (4) Close by thanking manufacturer for their time and assistance.
Handy Phrases: I read about; I would like to replace; Do you carry; Is this product still being manufactured; Where can I find; Is there a retail outlet; Can I purchase this online; Can you give more information about.
Example:
July 24, 2008

Dear Irene:

My mother gave me her blender when I was married in 2005. While I have no record of a serial number, I would venture to say that she purchased it around 2004. The fact that this appliance never once failed either of us, and did not require any service whatsoever throughout all of those years of use, is one that deserves to be brought to your attention.

You truly make fine kitchen equipment.

The problem is that during our recent move to Florida the movers lost my blender. After inquiring at several retail outlets as to where I could locate an older model as a replacement, I am following their suggestions that I write to you. While I know your current model has many new advantages, I would prefer to purchase one of older vintage.

Can you help?

I shall be looking forward to your reply.

Very truly yours,
Tips for Requesting Product Availability Information
Check the vendor's Web site first. Do a search of the site by product name and model number.
If you cannot find the product online, write to the manufacturer and inquire.
If you do not have the model name or number, give the most accurate description you can.
The item may be an outdated mode. Let the vendor know you would be interested in purchasing their most current model if the old one has been replaced or is obsolete.
Up-coming accounting writing skill sub-category post: In Deal With Vendor will cover some difference cases in term with professional sound vendor communication skill.
Are you looking for easy accounting tutorial? Established since 2007, Accounting-Financial-Tax.com hosts more than 1300 articles (still growing), and has helped millions accounting student, teacher, junior accountants and small business owners, worldwide.