Job Vacancies: Treasury Analyst & Accounting Officer Required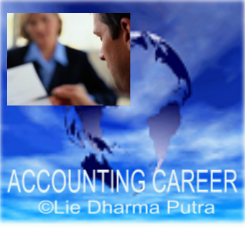 Here are two great opportunities for accounting job seeker. Read the : position, responsibilities, requirements needed. It may suit your interest :). Prepare your application letter with CV and submit. Berikut ini adalah 2 lowongan kerja posisi accounting yang saya anggap bagus. Bagi anda yang sedang membutuhkan pekerjaan di posisi accounting. Silahkan baca baik-baik qualifikasi yang dibutuhkan, job description/responsibilities yang akan ditawarkan. Lalu siapkan surat lamaran dan CV anda. Bam! submit.  Jika ada diantara anda mengetahui perusahaan anda sedang membutuhkan pegawai accounting, silahkan beritahukan, agar pasang lowongan disini. Bagaimanapun pengunjung situs ini rata-rata orang accounting, keuangan dan perpajakan. Mungkin audience-nya tidak sebesar monster.com atau job-hunter portal. Tetapi setidaknya yang mengunjungi tempat ini adalah calon yang mendekati perfect untuk posisi accounting.
[1]. PT. Excelcomindo Pratama (ProXL) – Treasury Analyst
A growing telecommunication company is looking for professional and qualified candidates.
Postion: Treasury Analyst (code : TA)
Responsibilities: Responsible for preparing monthly and daily Cash Flow report, negotiating terms and conditions for banking operations, and maintaining the entire bank accounts of the company.
Requirements :
* University graduate from Accounting or Management
* Min. 3 years of experience Public Accountant or Bank as an account/relationship officer
* Good negotiation and interpersonal skills
* Good analytical and problem solving skills
Successful candidates will work in a result oriented and dynamic environment. English proficiency and computer literacy are required for this position.
Send your application and curriculum vitae by indicating the position code you apply before July 1, 2008 (in MS Word, no more than 100 kb) to: recruitment@xl.co.id
Only short-listed candidates will be notified
[2]. PT. Smart, Tbk – Accounting Officer
Recognized as one of major world players in palm oil industries, PT. Smart Tbk is eager to work together with competent talents as our Key Members for the following positions:
Position: Accounting Officer
Placement: Jakarta Raya – Jakarta)
Requirements:
* Candidate must possess at least a Bachelor's Degree in Accountancy, GPA : 3,00.
* At least 1 year(s) of working experience in the related field is required for this position.
* Applicants must be willing to work in Kelapa Gading – Jakarta.
* Applicants should be Indonesian citizens or hold relevant residence status.
* Preferably Senior Staffs specializing in Finance – General/Cost Accounting or equivalent.
* Full-Time positions available.
Application & resume must be sent within 14 days after this advertisement to:
RECRUITMENT & ASSESSMENT DEPARTMENT
PO BOX 7702 JKPWK JAKARTA 10350-C
or EMAIL: hrdref@smart-tbk.com
Saya akan terus  posting "exclusive accounting job vacancies" setiap kali tersedia. Mudah-mudahan bermanfaat. Amin!
Are you looking for easy accounting tutorial? Established since 2007, Accounting-Financial-Tax.com hosts more than 1300 articles (still growing), and has helped millions accounting student, teacher, junior accountants and small business owners, worldwide.