How To Write a Past—Due—Invoice Letter (Membuat Email Tagihan)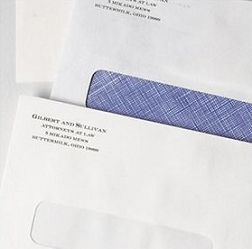 In deal with past-due invoice is not easy task, I know. Some view says that in today's economy, the consumer feels more in control. It is a buyer's market, not a seller's market. Therefore, if there is even the slightest dissatisfaction with the product, many people feel no hesitation in expressing this satisfaction by delaying or even not paying the bill. When there are many invoices past due, or when the amount is significant, or when the payment is extremely late (and the customer seems to have no intention of paying) It is still your best bet to send a personal letter rather than a straight official collection letter for securing payment. We'll examine how to write letters that get favorable credit decisions and collection results for you by addressing (sometimes subtly) these feelings, emotions, and attitudes. Dalam dunia perdagangan, sangat sering kita menghadapi customer yang tidak tepat waktu dalam melakukan pembayaran. Kesalahan kecil saja, bahkan tanpa ada kesalahanpun masih ada kemungkinan customer retentu untuk tidak segera membayar tagihannya yang akan jatuh tempo. Mereka cenderung menunda. Tentu saja tidak semua customer telat bayar sengaja menunggak, bisa jadi customer sedang menghadapi kesulitan keuangan yang serius.
Bagi perusahaan yang memiliki Bagian Penagihan (Collection) biasanya penagihan dilakukan oleh bagian ini, tetapi untuk perusahaan kecil dan menengah biasanya penagihan dirangkap oleh bagian accounting (sub-bagian Account Receivable). Membuat surat tagihan tidaklah mudah, salah-salah customer malah tersinggung. Jika anda tidak terampil membuat surat, itu bukan salah anda, anda orang accounting dan keuangan. Anyway, mau tidak mau harus mulai menulis surat jika customer tidak kunjung membayar tagihan, bukan?. Jika customer dalam negeri, tentu surat bisa kita buat dengan mudah. Tetapi akan menjadi sesuatu yang sulit ketika kita harus menulisnya dalam bahasa inggris, professional, tegas tetapi tetap menjaga etika business yang baik.
Untuk melengkapi posting-posting saya sebelumnya mengenai: "Account Receivable", termasuk "Collection" dan "Credit Policy (Kebijakan Kredit)", hari ini sengaja saya post satu contoh surat/email tagihan atas invoice yang telah jatuh tempo.
Customer yang nunggak cukup lama, jelas ada masalah. Either karena mereka Sangat kecewa terhadap product/jasa yang diterima dari perusahaan anda, atau karena dalam kesulitan keuangan yang serius, atau karenan memang nakal (tidak mau bayar). Manapun alasannya, cobalah pakai model surat/email tagihan dibawah ini.
Format:
Simple format for letters and memos.
Typed/ word-processed/Ms. Word.
Business or personal letterhead.
Style/Tone/Voice: Use either informal or formal, active tone or voice.
Structure:
Dengan segera nyatakan maksud dan tujuan email/surat anda dengan mengatakan kesulitan perusahaan anda untuk memperoleh pembayarn dari customer (si penerima surat)
Mintalah pembayaran, atau sarankan alternative cara pembayaran atau tawarkan system pembayaran terjadwal. Jika mereka memang dalam kesulitan keuangan, tentunya ini akan membuat mereka merasa confident untuk mulai meresponse tagihan anda. Dari sana bisa dipikirkan jalan keluarnya.
Jika memungkinakan, tidak ada salahnya jika anda menyatakan kesediaan untuk berdialog mengenai alasan mengapa mereka belum membayar atau membicarakan alternative payment scheme.
Variasi-variasi phrase effective yang bisa dipilih:
We have enjoyed serving you for the past five years;
You have been a valued customer;
We hope you realize how much we appreciate you as our customer;
We notice that you are two months behind in your payments and are wondering what the problem may be;
Before letting the account become more delinquent, please let us know what the problem is. We may be able to help by offering an alternate payment plan;
Thank you for your letter explaining your company's financial difficulties. It clarified the matter for us, and we will be glad to help you in any way we can;
We appreciate your candor in helping us understand your difficulty in making payments at this time;
Perhaps you believe that you must either make full payment or no payment at all. This is not the case. We are willing to provide a modified payment plan to protect your credit standing;
We will accept partial payments until June 30, after which we will require full payments;
Next week a representative from our credit department will contact you to work out a permanent payment schedule;
Are you aware that we have a monthly payment plan? If you would like, I will be happy to switch your account over to this plan;
Please inform us of your decision as soon as possible;
This is an urgent matter that requires an immediate reply;
May we expect your phone call by;
We will expect your first payment under this new plan by next week.
A letter/email example:
DATE: MM/DD/YYYY

RE: Past Due Account

Dear Ms. Suryani,

I am writing to you to ask for your assistance in securing payment of past-due invoices. PT. Citra Lestari. has received notice from PT. Royal Bali Cemerlang for past-due invoices in the amount of $52,850.00. The response from Citra Lestari has been less than satisfactory. I would like to call your attention to the following invoices, which, according to our records, are still unpaid well beyond our normal terms:

PT. Royal Bali Cemerlang

1) Order#K8283, Inv# 19473-003, dd. 8-January-02, Amount $ 2,850.00
2) Order#K8283, Inv# 17881-004, dd. 6-April-02,  Amount $ 50,000.00

PT. Royal Bali Cemerlang has contacted both Mr. Kim and Ms. Khoe regarding the above. We believe that PT. Royal Bali Cemerlang has provided appropriate documentation to support our claims. Unfortunately, we have received neither payment nor notice of the reason for nonpayment. Therefore, I am appealing to you to assist PT. Royal Bali Cemerlang in collecting the amount past due. Citra Lestari's account with PT. Royal Bali Cemerlang is more than twelve (12) months behind our terms of 30 days. Your past-due account does not seem to support your good reputation and I am sure it is not your intention to ignore past-due notices. It is our policy to help our customers as much as possible because we appreciate their business.

If Citra Lestari has any questions or disputes regarding the above, please let us know what it is so that we can help.We must hear from you to understand what the problem is. We ask for your cooperation in paying Cleaning's past due account.

Sincerely,

Lie Dharma Putra
PT. Royal Bali Cemerlang

 
Tips for Writing Past-Due Letters
The tone of your letter should convey the seriousness of the situation. The message: "This is an important debt and we are not going to let it go."
Insist upon some type of immediate response — either payment or a phone call to discuss the matter.
Make a logical argument why having the matter unresolved is bad for the debtor and unacceptable for the vendor.
Tentunya, isi surat mungkin akan berbeda-beda tergantung case-nya, akan tetapi mudah-mudahan bermanfaat dan bisa menjadi reference atau setidaknya menjadi inspirasi bagi anda jika anda sedang banyak mengani penagihan atas invoice jatuh tempo (past-due invoice), what kind of phrases you can use, how is teh structure, how is tone, act. Jika ada pendapat, koreksi, masukan atau pertanyaan, silahkan ditulis di ruang komentar.
Are you looking for easy accounting tutorial? Established since 2007, Accounting-Financial-Tax.com hosts more than 1300 articles (still growing), and has helped millions accounting student, teacher, junior accountants and small business owners, worldwide.