Developing a Credit Policy (Membuat Kebijakan Credit)
This is to follow my previous post about credit policy. And on this post we are developing a credit policy. Credit is temporary capital and the objective of credit is to lend with the purpose of increasing profits and sales. A sound credit policy in business is the blue print to managing by measurement and benchmarks. The question then arises is 'What is a Credit Policy and how does one write a Credit Policy for their specific nature of business operations? Writing an effective Credit Policy begins with an understanding of the financial exposure that you or your business can endure and the amount of your working capital that you would be willing to risk, or call it 'invest' in your customers. Seperti janji saya sebelumnya, di posting ini saya akan posting mengenai "Bagaimana Membuat kebijakan Kredit". Kebijakan kredit perusahaan anda pada hakekatnya adalah "pernyataan mengenai: sampai sejauh mana anda mengambil resiko dalam menyediakan fasilitas kredit bagi pelanggan anda (yang mungkin anda anggap sebagai investasi). Karena pembahasan ini cukup panjang, maka saya akan langsung ke "Cara membuat kebijakan kredit" dengan menjawab pertanyaan-pertanyaan yang sudah saya posting sebelumnya. Bagi yang belum membaca posting saya sebelumnya, saya anjurkan untuk membacanya terlebih dahulu, otherwise you may have no idea about what wea re talking about.
[1]. What is Company's Mission?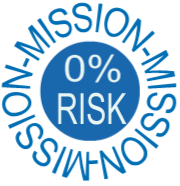 Bagian paling utama dari sebuah policy adalah mendifinisikan misi dari perusahaan secara umum dan misi department secara khusus. Perusahaan dan department biasanya memiliki misi yang berbeda meskipun mereka berhubungan. Misi department lebih specific dibandingkan misi perusahaan secara keseluruhan. Demikian halnya dengan procedure.
Di dalam mendefiniskan "credit policy (kebijakan kredit)" tentunya yang akan dimasukkan adalah misi dari bagian credit, untuk kemudian mengarah pada misi perusahaan secara keseluruhan. Misalnya: pernyataan misi dari credit department mungkin bunyinya seperti ini:
The Credit Department is responsible for maintaining a high quality of accounts receivable while selling to all customers that represent prudent credit risks. We will provide flexible mechanisms to protect our substantial receivable investment.
Atau perusahaan menerapkan credit policy yang lebih longgar guna merebut market share yang lebih besar. So pernyataan misi-nya mungkin berbunyi begini:
It is our policy to provide credit to all potential applicants, regardless of payment experience. The Credit Department will attempt to screen out customers that will result in obvious bad debts. We will attempt to build relationships with all other customers and affect collection without jeopardizing a sales relationship.
Perusahaan yang memiliki pasar yang kuat dan lebih mengkhawatirkan kondisi cashflow perusahaan, mungkin akan menggunakan pendekatan yang lebih conservative di dalam menentukan misinya, so mungkin misinya akan berbunyi:
The Credit Department is responsible for collecting our investment in accounts receivable. It is our responsibility to take no unwarranted risk, and to see that payments are made within terms. We will advise our Sales Department of customers that are risk situations and make efforts to limit our credit exposure in these areas.
Ketiga kemungkinan variasi misi di atas jelas menunjukkan roles yang sangat berbeda antara pernyataan yang satu dengan lainnya. Silahkan pilih yang paling cocok untuk kondisi perusahaan anda. Masukkan misi ini ke dalam parapraph pertama.
[2]. What Are Company's Goals?
Goal adalah tujuan akhir dari suatu organisasi atau seseorang, dalam hal ini yang kita bahas adalah goal nya credir department. Goal setting disini hendaknya di selaraskan dengan goal perusahaan secara keseluruhan, atau merupakan pendukung atau mini-goalnya perusahaan yang khusus untuk credit department. Untuk membuat pernyataan "goal" , mungkin anda bisa menggunakan setidaknya 2 pendekatan:
Approach-1: Tuliskan goal dengan angka-angka yang specific.
Goal yang dinyatakan dengan angka-angka selalu lebih jelas, lebih ter-arah, so lebih baik, so lebih saya rekomendasikan. Dengan approach ini, goal bisa anda nyatakan seperti dibawah ini:
Our goals are to limit bad debts to ____% of sales, Days Sales Outstanding to ____ days, and receivable ageings to no more than ____% beyond 60 days. We will visit ___ customers during the next year, limit our outstanding deductions to no more than ___, and review all credit limits of over $_____. We will also cut credit department costs by $_____.
Important!: Dalam menentukan angka-ngka, hari, percentage, musti diselaraskan dengan gaol marketing dept, dan mendukung goal perusahaan secara keseluruhan. Mungkin anda bisa melakukan research kecil-kecilan dengan melihat mengunjungi credit researcher yang qualified guna memperoleh banyak "industry benchmark", sehingga goal anda lebih realistic.
Approach-2: Buat pernyataan pemberlakuan, mungkin bunyinya seperti ini:
The department strives to meet goals, established by senior management, which relate to bad debts, receivable ageings, and Days Sales Outstanding.
Bisa dikatakan goal model ini terkesan kurang jelas dan kurang tegas. Akan tetapi ada kelebihan daro goal seperti ini: dia lebih flexible terhadap any condition. Bagus untuk antisipasi perusahaan yang beroperasi sangat dynamic. Dengan goal model ini, credit policy tidak akan perlu berubah-ubah setiap kali mengalami kondisi yang berbeda.
Important!: Goal model ini sebaiknya jangan dibiarkan berdiri sendiri, karena memang akan menimbulkan bias yang hampir tidak terbatas. Perlu suatu dibuatkan semacam memorandum terpisah yang akan menjadi supplement. Jika tidak, maka goal ini akan menjadi bagian yang paling diabaikan, dan itu bisa berimbas buruk terhadap kesuluruhan policy.
Silahkan dipilih mana yang paling sesuai untuk perusahaan anda (perhatikan masing-masing catatan pentingnya).
[3]. Who Has Specific Credit Responsibilities?
Ini adalah salah satu bagian terpenting dari semua pernytaan kebijakan kredit anda. Jika bisa dibuat dengan semestinya, maka ini secara automatic akan membentuk tingkatan authorisasi kredit diantara pihak pihak (staff and manager) dibagian credit. Duplikasi tanggung jawab dan wewenang jangan harus dihindari.
Sebagai salah satu contoh, mungkin pernyataan bisa dibuat seperti ini:
The Credit Department reports to the office of Treasurer. It includes all functions relating to the extension of credit, collections, and cash application. The Credit Manager establishes all credit limits, has final authority to release or hold all orders when credit problems exist, decides when credit privileges should be revoked, and decides when formal credit activity should be initiated.
Approach berbeda bisa juga dipakai dengan mengemukakan adanya concept team. Sharing tugas dan tanggung jawab dimungkinkan sepanjang diberikan penjelasan yang memadai di credit policy, dengan pembatasan-pembatasan yang tegas.
Contoh pernyataannya, mungkin seperti ini:
The Credit Department reports to the office of Controller. The Credit Manager may establish limits of up to $_______, and the manager may delegate up to $_______ of authority to other credit personnel. Higher limits must be approved by the Controller of above.
Atau seperti ini:
In the event an order is being held because of credit problems, the Sales Manager may override the decision for a single order. For further orders, the Sales Manager must review the situation with the credit manager and controller. If a consensus cannot be reached, the situation will be referred to the President for a decision.
Pernyataan-pernyataan diatas terkesan merupakan pembatasan terhadap credit department, jika salah dipersepsikan mungkin ini dianggap sebagai suatu "peng-kebiri-an" terhadap credit department. Tetapi, hal ini seharusnya jangan dilihat sebagai penggembosan atau sejenisnya, ini semata-mata sebuah cara untuk me-refleksi-kan adanya mekanisme input positif dari pihak lain di luar credit department yang akan mendukung goalperusahaan secara keseluruhan. Dimungkinkan antara Credit Manager dengan Marketing Manager untuk setuju atau tidak setuju akan sesuatu dalam hubungan yang baik di dalam pekerjaan.
Senada dengan model di atas, anda juga bisa menambahkan atau memakainay secara tersendiri model pernyataan di bawah ini untuk memberi kesan teamwork yang kental:
When normal collection activity is exhausted, the Credit Manager may recommend the use of a Collection Agency or attorney. The Controller and Sales Manager will initial such requests.
Okay, enough. Silahkan pilih salah satu atau and akombinasikan 2 sekaligus yang anda anggap paling tepat untuk perusahaan anda.
[4]. How Is Credit Evaluated?
Pernyataan bagian ini akan tergantung pada skala dan kompleksitas struktur organisasi perusahaan anda, dan mungkin akan melibatkan tingakatan yang detail.
Mungkin bisa menggunakan pernyataan umum seperti ini:
The Credit Department establishes limits for all active customers. Such limits may be based on D&B or TRW ratings, NACM reports, credit references, financial statements, security, or other information obtained directly from the applicants. All decisions are judgmental with no utilization of scoring techniques.

The department reviews larger limits on a periodic basis. All limits are subject to revision, based on changing levels of credit worthiness. The department receives referrals of all orders that would place an account over its limit, and credit personnel may release additional orders if higher credit is justified.
Dua paragraph ini, tidak memberikan instruksi untuk day-to-day roles. Perusahaan mungkin perlu membuat sebuah procedure sebagai supplement untuk pernyataan ini. (Setelah posting ini, saya akan berikan contoh procedure-nya).
Sebagai variasi model, jika perusahaan anda tergolong perusahaan berskala kecil, mungkin model yang berikut ini lebih cocok:
The sales representative will obtain a credit application from each customer. This will contain a bank reference and three trade references.

After calling references, the Credit Department will determine if a customer has demonstrated the ability to pay bills in a prompt manner. If so, a credit limit will be assigned. This credit limit should not exceed the highest extension reported by references. If a higher amount is necessary, the credit department will order a report from NACM, D&B, or TRW to review further experience. Such a report will always be obtained for limits over $__________.

For limits in excess of $___________, a financial statement will also be obtained.

Limits will periodically be reviewed. If trade experience with our company slows beyond ___ days, the limit will be revoked.
Silahkan dipilih.
[5]. How Is Collection Handled?
Bagian ini adalah "Jantung-nya" dari credit department. Jawaban terhadap pertanyaan ini akan menunjukkan bagaimana aktivitas utama dari credit department di perusahaan anda dilaksanakan.
Mungkin anda bisa menggunakan model pernyataan umum, seperti berikut ini:
The department is responsible for performing collection activity. Form letters and/or statements may be supplemented with telephone collection calls. Sales personnel will be advised of particular problems. In some cases, credit personnel will visit customers. If appropriate payment arrangements cannot be made, the credit department may withhold further shipments.

The Credit Department determines if an account is not collectable by the above means. Uncollectible accounts usually include bankruptcies, assignments to creditors, and customers that do not respond to our normal collection activities. In such cases, the accounts will be referred to collection agencies or attorneys.
Atau bisa menggunakan pernyataan dibawah ini:
All customers will be called when they are ___ days past due. At least three calls will be initiated. If no payments are received, the sales representative will be asked to contact the customer. If there is still no response, the Controller of our firm will decide if an account should be sent to our attorney.
Atau seperti ini:
The Credit Department monitors all collection for the company. The department provides Sales representatives with a weekly list of customers who are ____ days past due. The Sales Representative makes customer contacts and advises of results. If delinquency still exists after an additional ___ days, orders are withheld.

The Credit Department will then supplement these calls with final collection letters or statements. If payments are still not received after an additional _____ days, the Credit Department will determine if referral to an agency is warranted.

In the case of bankruptcies, the Credit Department files proofs of claim. The department represents our company with creditor committees and coordinates with attorneys.
Silahkan pilih yang paling sesuai.
[6]. What Are Our Terms of Sale?
Adalah penting untuk tidak menimbulkan kerancuan di dalam penanganan mengenai jatuh tempo-nya suatu credit. Untuk beberapa business (perusahaan) mungkin ini bukanlah suatu masalah, karena perusahaan telah memiliki sales term yang sudah sangat jelas dan specific untuk product line-nya. So, mungkin pernyataanya akan sederhana seperti ini:
Terms of sale have been established by management as ______________, and all credit worthy customers are expected to pay within this period.
Sedangkan bagi perusahaan lain, mungkin persoalannya sedikit lebih complex, e.g.: mungkin perusahaan memiliki banyak product line yang sales termnya berbeda-beda. Atau menggunakan arrangement yang berbeda-beda dengan term yang berbeda untu tiap season penjualan, e.g.: untuk peak season mungkin termnya berbeda terhadap low season, dan lain sebagainya, atau untuk holiday season sales termnya berbeda dengan non-holiday.
Dalam situasi ini, perusahaan dapat mengaturnya di dalam credit policy itu sendiri dengan detail, atau detailnya dituangkan didalam procedure khusus sebagai supplement (Saya akan buatkan satu contoh procedure khusus untuk: Special Arrangement For Competitiveness)
Contoh pengaturan yang detail, mungkin masing-masing product line dinyatakan sales termnya dalam credit policy seperti dibawah ini:
Product Lines Description:
___________________________________
___________________________________
___________________________________

Terms:………………………………….

Any exceptions must be based on competitive practices and generate a satisfactory return on investment. They are to be requested by the Marketing Manager, reviewed for credit worthiness by the Credit Manager, and approved in writing by the President.
Silahkan pilih approach yang paling sesuai untuk perusahaan anda.
Tambahan penting:
Semua model-model pernyataan di atas adalah alternative-alternative yang mampu saya pikirkan saja. Sudah pasti itu tidak akan mampu menjangkau semua jenis usaha. Untuk itu, silahkan dimodifikasi, disesuaikan dengan kebutuhan usaha anda. Saya menganjurkan agar dilakukan observasi yang memedai terlebih dahulu, sebelum menyusun credit policy (kebijakan credit). Hal ini penting agar kebijakan kredit anda tidak terlalu banyak mengalami perubahan nantinya.
Dan sebagai pelengkap, mungkin anda ingin memasukkan butir-butir lain yang anda anggap penting, e.g.: Comments on ethics, legality, quality, industry-specific programs, reporting, personnel, credit interchange and professional organizations, systems, deductions, returned checks, collection mechanisms, international trade, and record retention.
Up-coming post: Supplement procedure untuk specific credit arrangement terkait dengan credit policy (seperti yang telah saya janjikan), dan jika tidak ada halangan, saya juga akan post satu contoh kebijakan kredit (credit policy). Seperti biasa: segala masukan, urun pendapat, pengalaman, koreksi, akan sangat saya hargai. Silahkan di sharing dengan menulis komentar.
Are you looking for easy accounting tutorial? Established since 2007, Accounting-Financial-Tax.com hosts more than 1300 articles (still growing), and has helped millions accounting student, teacher, junior accountants and small business owners, worldwide.